FAQs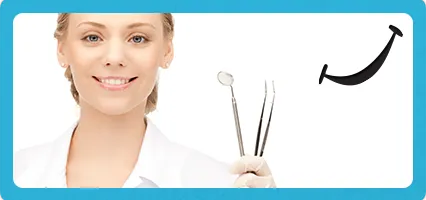 Q: Why braces?
A: Many people, including movie stars don't have "straight" teeth. It is the small differences in each human being that makes us so unique. But for many of us, it really isn't just about having "straight" teeth. It's about having a "bad bite". Advances in modern orthodontic medicine are letting people keep their natural teeth much longer.
Q: Why choose and orthodontist over a general orthodontist?
A: An orthodontist is a specialist in the diagnosis, treatment and prevention of orthodontic and facial irregularities. They are uniquely qualified to treat "bad bites". The American Dental Association requires orthodontist to have at least two years of post-doctoral, advanced specialty training in orthodontics in an accredited program, after graduation from orthodontic school.
Q: Will orthodontic treatment interfere with my life?
A: No, not really. You'll be please to learn that braces really do work with your current lifestyle. You can do almost anything with braces as you did without, including: sing, play a musical instrument, sports, dine out, kiss, and even have your picture taken. Some adjustments will need to be made in the types of foods you eat such as: caramels, nuts and sticky or hard candy. But most patients adjust quickly. Today's braces are much smaller, more streamline, and more comfortable than they used to be.
Q: Why are some children treated before all the permanent teeth erupt?
A: When early orthodontic treatment is recommended, the immediate objective will be one or more of the following:
-to correct jaw disproportions before aligning the teeth
-to prevent injury to protruded front teeth
-to manage crowding, preserve space for permanent teeth
-to eliminate harmful habits -to improve self esteem
Q: What are my options besides braces?
A: There are certainly other options available. One very popular option is Invisalign® . Invisalign® gradually moves your teeth through a series of custom-made, removable, nearly invisible aligners.