Invisalign Braces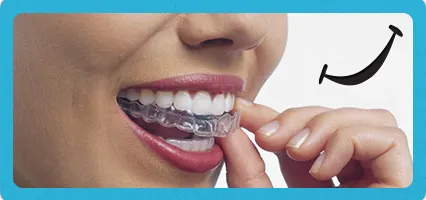 Is Invisalign treatment right for you?
If you want clear, comfortable, removable aligners instead of braces and wires-Invisalign is a great choice.
Get your questions answered by coming for a free exam and consultation with preferred Invisalign provider Dr. Cynthia Wong:
A complete exam to pinpoint issues with orthodontic alignment and potential for malocclusion
See and feel for yourself what the Invisalign aligners are like
Discussion of what results you can expect
Information on costs including insurance and payment plans
For many people, Invisalign is the clear choice. Call 708-444-8341 or schedule online and find out for yourself with a free, professional exam and consultation with Dr. Cynthia Wong.
A beautiful smile is a great confidence builder.
Teeth that are not aligned properly in your mouth create what Orthodontists call "malocclusion."
Left untreated, malocclusion can lead to periodontal disease and create abnormal stress on teeth and jaws,
which can lead to premature wear, early tooth loss and an unsightly smile
It's also possible that you are just looking for a better smile
All of these are great reasons to come in for a free consultation with Dr. Wong.
Inisalign®
Invisalign® is the "clear" alternative to braces. With Invisalign®, your teeth are gradually moved through a series of custom-made, removable, nearly invisible aligners. Invisalign® custom-made aligners are:
Virtually invisible
Removable
Comfortable
You can still eat what you want
Less irritation to gum tissue